Are There Loans For Bankrupts?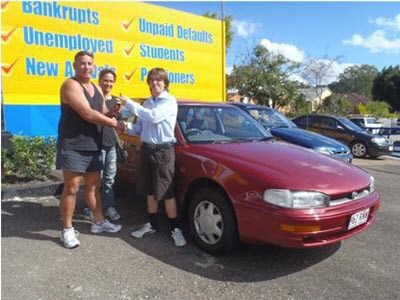 What Happens With Bankruptcy?

One of the hardest things a person could ever have to do is file for bankruptcy. Filing for bankruptcy is often a huge blow to a person's credit score and self-esteem, and it can often take years to dig yourself out of the hole of debt that led you to filing in the first place. However, filing for bankruptcy can be good too, for it often marks the beginning of financial stability for the filer.

Nevertheless, one should think clearly before filing for bankruptcy, due to its many negative side effects. One is that lenders may be unwilling to lend unsecured personal loans for bankrupts, including loans for cars or homes. Another downside is how bankruptcy damages your credit score. For those with average credit scores, declaring bankruptcy can damage your score by as much as 100 points, and bankruptcy can stay on your credit report for up to seven years, depending on which type you file.

The Smart Way to Acquire Personal Loans

If you have filed for bankruptcy, but need to borrow cash immediately, the option is still available. Today, there are several methods of acquiring personal loans for bankrupts to make a down payment on a car or home, including:

• Bad Credit Personal Loans From Banks - If you have bad credit due to bankruptcy, speak to your bank about the terms and conditions for a bad credit personal loan. Understand what the basic requirements are for secured and unsecured loans, and what the repayment policies are for each loan. You may only be approved for a secured loan initially, meaning you would have to provide collateral for the loan, but the interest rates are better and the repayment period is longer.
• Credit Unions - These are another great source for loans for bankrupts. One big downside is that borrower must join a credit union in order to apply for a loan, and each credit union has different terms and conditions for membership. However, credit unions typically offer better interest rates than banks, which can save borrowers a lot of money if they are approved.
• Online Lenders - Utilising an online lender is a more modern approach for acquiring loans for bankrupts. Investors pool their money into funds to loan to borrowers, and the loan is approved based on credit history. No collateral is required, the borrower does not have to go through a bank, and you might even be able to get a better interest rate on your loan.

Loans For Bankrupts in Australia

Bankruptcy can be damaging, but it does not have to impact every aspect of your life. If you are an honest, hardworking Australian who has had to file for bankruptcy, then you deserve a second chance at acquiring a personal loan to purchase a car. Some lenders offer loans for bankrupts based on current and future financial positions, so you do not have to let your credit score number ruin you! If you need a loan for a new car after bankruptcy, visit http://www.carsonterms.com.au for options today!
Cars On Terms helps you get your car loan even you are a bankrupt, student or retiree. They are located in Brisbane, Queensland, Australia.