Bad Credit Loans With Guaranteed Approval: Unrealistic, But That Doesn't Mean You Don't Have Other Options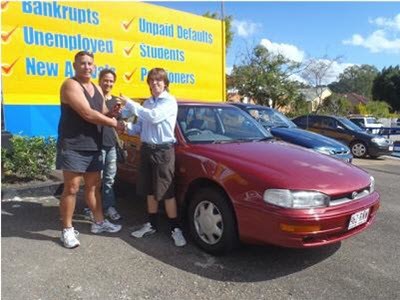 Life does not always turn out as we expect. No one wants to be unemployed, with mortgage payments in the rears, and mounting credit card debt. The reality is millions of people face this situation every day, and without a plan or knowledge of what to do, the obstacles can seem insurmountable. Securing bad credit loans with guaranteed approval is not a realistic solution, as it is illegal under Australian Credit Law to lend money to someone without doing a proper budget for that person. The good news is you do have other options. Even if others have turned you down, there are steps you can take to better your odds for approval and get back on track financially. So let's go through what is required:

Figure Out If You Are Trying to Get a Unsecured or Secured Loan

If the loan you are trying to get is going to be backed by some form of collateral (i.e. cars, home, property), then you are trying to get a secured loan. These are less risky for the lending institution and thus will come with lower interest rates. However, if you are looking for an unsecured personal loan that is not backed by anything, then be prepared to pay a significantly higher interest rate. All of these things should be factored in when trying to get a loan, just remember there is no such thing as a bad credit loan with guaranteed approval.

Be Very Specific, In Regards To What The Loan is For

No one wants to give money to people that don't have a solid plan on what the money is for, and how paying that money back will take place. The more specific and detailed you are with your plans, the better that looks in the minds of the lenders. Despite the fact that are no such thing as bad credit loans with guaranteed approval, here are three common bad credit loans that people secure regularly:

• Student Loans - Bad credit doesn't have to destroy your dreams of post-secondary education. Some students have little to no credit history at all but still can find ways to get a loan. Government loans will be your best bet as they do not factor in credit scores
• Auto Loans - Having bad credit may not be a deal breaker in this situation because the car is collateral and if you default, it can be repossessed. However, because of your bad credit, lenders may try to take advantage of you, so watch out for non-essentials in your contract like extended warranties and after-market services. You should also be on the look out for "yo-yo" sales where dealers write in conditional contracts into the financing, giving them the right to increase monthly payments of your loan. Walk away from these immediately.
• Small Business Loans - If you are seeking a loan for business, the key here is to show you have been profitable in the past, despite your current bad credit score, and how you plan on being profitable again in the future. You are not going to get bad credit loans with guaranteed approvals, but you can improve your chances for approval by beginning with smaller loan requests.

Make a List of All the Potential Lending Institutions You Can Approach

Having a bad credit score, doesn't mean you need to be taken advantage of by banks and lending institutions. Bad credit loans with guaranteed approvals are just not realistic, but options do exist for those who have been rejected by other institutions in the past. This is especially true for those who are willing to follow these steps and get back their credit score back on track. Research carefully all the options available to you and try to find an institution willing to give you the most reasonable interest rate and payment plan. In order to learn more about bad credit loans, visit www.CarsonTerms.com.
Cars On Terms helps you get your car loan even you are a bankrupt, student or retiree. They are located in Brisbane, Queensland, Australia.