Bad Credit - Looking for No Credit Check Loans Are They Possible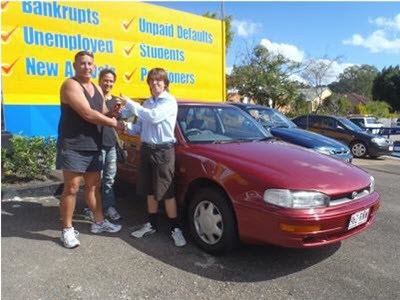 In these days of austerity, many people struggle to keep on top of their bills and other finances. Day to day and month to month, finding the money to pay for essentials, such as feeding the family, paying the gas and electricity, etc, can be a real challenge.

Perhaps your car has broken down and you need a loan to buy a new one or the washing machine has to be repaired.

One of the solutions people look at is taking out a loan to get them through to next payday or over a longer period of time if it is for a larger purchase, such as a car

However, if you have suffered from bad credit in the past, then this solution is not as easy as it sounds. Most loan companies will carry out some form of credit check or credit scoring before lending you any money. This can mean that if you have had debt problems in the past, or maybe you still owe money, then it can be nearly impossible to find a reputable company that will agree to loan you money, even a small amount.

Even if you have cleared all your outstanding debts, the details will stay on your credit file for a number of years and this information can still influence a loan company's decision whether they wish to lend to you or not.

However, there are some options available to you. No Credit checks are not realistic in Australia because of our Credit Laws. If you are looking to take out such a loan, it is important to consider the following.

• High Interest Rates - loans that may not require a credit check will charge a
higher interest rate, sometimes an extortionate amount. Ensure that you
understand exactly what the rate is and factor this into your repayment
calculations.
• Early Repayments - If you are able to repay the debt early, ensure that the loan company will not impose a penalty for doing so.
• Responsible Lending - Whilst many bad credit loan companies will offer you
the money you are looking for, it is very important to ensure that they are a
responsible lender, committed to lending you only what they believe you can
afford to repay.

Responsible lenders will be members of industry bodies such as

• The Mortgage and Finance Association of Australia
• Credit Ombudsman Services
• The National Financial Services Federation

So, if you are looking for finance companies that offer no credit check loans, it is important to make sure that you understand exactly what you are getting yourself into. Make sure that you do your calculations, looking at your income and expenditure to be absolutely certain you can afford the loan repayments as well as the interest that will be charged.

Ensure that you use a loan company committed to responsible lending such as www.carsonterms.com. You are more likely to be approved if you find a company that bases their decisions on your current financial situation and doesn't penalise you for what has happened in your past. Someone who will improve your future finance chances.
Cars On Terms helps you get your car loan even you are a bankrupt, student or retiree. They are located in Brisbane, Queensland, Australia.