Bankruptcy Can Be A New Beginning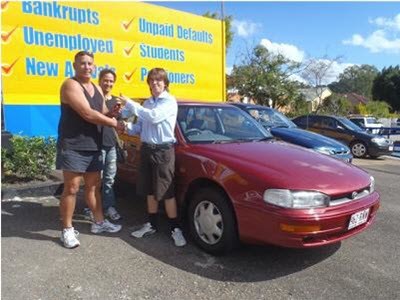 Bankruptcy can sometimes be the only option for the people who have to shoulder a very heavy burden of loans. Filing for bankruptcy can save them to a huge extent. Moroever, it gives them a chance to start life again. However, the most difficult part about being bankrupt is that you have to build your credit from scratch and this time, things would be twice more difficult as you already have the tag of bankruptcy on your credit report. In such a case, buying a new car can become a huge issue for you. The traditional car finance agencies will not be considering your applications. Therefore, it is better to look for some specialized bankruptcy car loans.

To begin with, you have to make sure that you have a steady source of income. You must have spent at least three months in employment to be on the safe side. As soon as this is done, you will be able to file for bankruptcy car loans in Queensland. Ideally, you would not have to show your credit report or even explain why you had gone bankrupt. Here, the lender knows that you have gone bankrupt. Therefore, no questions are asked about your bankruptcy and they don't even run a credit check on you. You will select a car and sign a loan repayment agreement with the dealership from where you are getting the car and the loan. After this, you will be able to drive your car back home.

There is no mandate for working for 3 months before filing for bankruptcy car loans. However, this formula usually works for all and sundry. First of all, you cannot show the first paystub from the employer you joined last month and expect a loan. Show them at least the past three months of paystubs. This would make sure that you are not just earning an income, but earning a 'steady income' which would be very beneficial when deciding the loan repayment terms. The second reason behind the 3 month delay is that you would be able to arrange finances for the down payment. As you had gone bankrupt in the recent past, you would not really have much of a disposable income to put down. This three month period would help you arrange some cash so that you can easily put a significant amount of down payment. Remember, more down payment means lesser burden on your shoulders.
Cars On Terms helps you get your car loan even you are a bankrupt, student or retiree. They are located in Brisbane, Queensland, Australia.