Get Your Life Back: How to Fix Bad Credit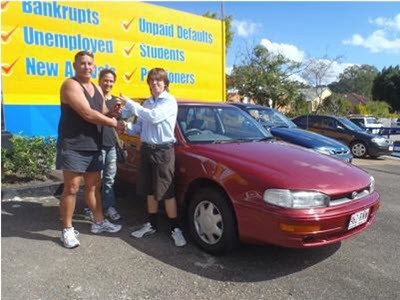 Bad credit is one of those unfortunate financial situations that can really make life miserable. If you can even get a loan for a home or car, you're very likely to have to pay a higher interest rate than those with good credit and have to pay more overall. With bad credit, a much needed loan could really make your financial situation worse. Fortunately, solutions to this issue do exist.

First Thing's First: Get a Credit Report and End Old Debts

The initial step you'll want to take to fix bad credit is to request a credit report from a credit bureau. Look it over carefully, and if there are any errors, write to or call the bureau to have the mistake remedied. It's also to your benefit to contact the creditor who reported the error. Many of these creditors will even contact the credit bureau on your behalf. If any of the bad credit marks are from unpaid debts, work to pay these off as soon as you can. Take care of those debts with highest interest first.

Should you have any debts which are just overwhelming, get in contact with a nonprofit credit-counseling institution to work something out to fix bad credit. A counselor can help you to consolidate your debt into manageable payments and can even contact your debtors for you to reduce or even eliminate finance charges. These steps can actually reduce your monthly payments by an astounding 40%!

Close any credit accounts you have open and get rid of your credit cards. Sell anything valuable that isn't necessary and liquidate whatever assets you can let go of to help you pay off your debts. Spend your income on only what you need such as food, housing, and utilities. You can already begin start to fix bad credit by paying your utilities and mortgage promptly and maintain your checking and savings accounts.

Starting Over From a Strong Foundation

Once you've gotten your debts taken care of, it's time to apply for a new credit card so you can begin building a solid credit history. Pay off your monthly credit card bill promptly and fully. If you are not approved for a credit card, you can begin with a card for a retail store or gas station. You can then build up your credit to get a regular card and continue building from there. Sometimes, you have to start small, but you'll be able to fix bad credit sooner than you thought.

At Cars on Terms, we're committed to helping individuals from all financial backgrounds, even those in the middle of trying to fix bad credit. We've helped people who have filed bankruptcy, the unemployed, paid or unpaid defaults, students, and many more. We'll help you drive away in the car you need.. Contacts us today at http://www.carsonterms.com to find out how easy it can be to get you a loan perfect for your situation.
Cars On Terms helps you get your car loan even you are a bankrupt, student or retiree. They are located in Brisbane, Queensland, Australia.