Pros and Cons of Loans for Bankrupts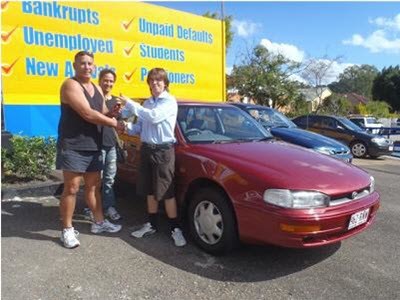 Rebuilding your financial life after a bankruptcy can be a difficult task, but with knowledge of the system and adequate preparation, you can recover good financial standing. Procuring a car loan for bankrupts can be an excellent way to start building good credit. There are not, typically, many lenders willing to take a risk on someone who has been through bankruptcy, but with some planning, the options for a good loan can be increased.

Preparing for a Loan Application

It is best to approach obtaining a loan after bankruptcy with a complete, thorough application. There are several details a lender will look for when considering a loan for bankrupts. These include:

• Stable residency for at least six months
• Steady employment for at least six months, preferably one year
• No un-honored debts since the discharge of bankruptcy
• No negative bank balances since discharge of bankruptcy

Having good financial standing after bankruptcy will not only increase the chances of obtaining a loan, but will help to minimise the lender's risk and decrease the loan's interest rate.

Strategy for Lowering Interest Rates

Many people assume that all loans for bankrupts come with astronomically high interest rates. Often, such high interest rates can be prohibitive to those seeking to obtain a loan. However, there are steps that can be taken to help lessen a lender's risk in making a loan, and, thereby, lower the interest rate of the loan. Approaching a new loan with capital is a good way to procure a lower interest rate. Trade-ins, savings, and down payments, all count as capital and provide the lender with security.

Timing Matters

Bankruptcy stays on a credit report for seven years after the agreement has been entered into. Standard practice among financial advisers is to wait one year after entering into bankruptcy before applying for any type of loan. In general lenders want to see stability of at least six months to a year before agreeing to make a loan. To learn more visit http://www.carsonterms.com.
Cars On Terms helps you get your car loan even you are a bankrupt, student or retiree. They are located in Brisbane, Queensland, Australia.