The Pros and Cons of Bankrupt Loans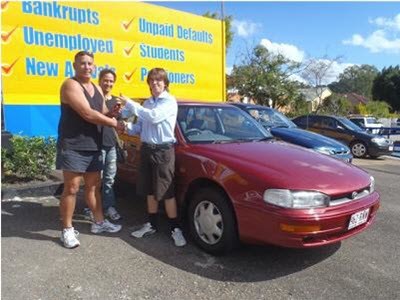 Unfortunately, in these days of austerity, bankruptcy is becoming more and more common. Seen by many as a last resort when all other avenues have failed, it is a very effective way to wipe out your debts and stop creditors hassling you for payment.

However, it most certainly is not the easy option. Taking the bankruptcy route has consequences. The most common difficulty that bankrupts face is the difficulty to take out a loan or get any form of credit for a number of years following bankruptcy.
This means that it is very difficult to get any of the following types of credit:

• Mortgage
• Cell phone contract
• Bank loan
• Personal loan
• Car loan
• Any other type of credit

This can make life very difficult for a bankrupt. There are many things that can go wrong in life, such as needing a new car, as your one is broken or not worth repairing. This can leave people who have been made bankrupt with a dilemma.

However, there is an answer to this problem. There are companies that offer bankrupt loans for those of you that are in this situation. These are often specialist finance companies that deal specifically with people who have bad credit, including bankruptcy.

Before taking out bankrupt loans, it is important to understand the pros and cons of these loans and what you may be committing to.

Pros of Bankrupt Loans

• Credit - You are able to borrow the money that you need, even though you have bad credit.
• Responsible Lenders - Most companies that cater to the needs of people with bad credit have agreed to adhere to certain financial standards, such as The Mortgage and Finance Association of Australia or the Credit Ombudsman Services.

Cons of These Loans

• Sky High Interest Rates - The main downside of bankrupt loans and other loans for those with bad credit is the phenomenal interest rates that are charged. The finance companies justify these rates to compensate for the high risk they are taking by lending to those with a dubious repayment history.
• Security - Many finance companies will ask for a guarantor, or some form of security before lending you any money. An unsecured loan may be very hard to come by.
• Unscrupulous Lenders - Not all bankrupt loans are backed by a finance company that adheres to a code of conduct. Always make sure that any finance company you choose is a member of either the Credit Ombudsman Services, The Mortgage and Finance Association of Australia or The National Financial Services Federation.

Conclusion

Going down the bankruptcy route doesn't have to be the end of the world. If you are a bankrupt and need to raise cash to purchase an item such as a new car, then it is important to do your research about the companies you want to apply to, so you can ensure they are a legitimate and responsible lender such as www.carsonterms.com.

Always check the small print before signing on the dotted line and make sure that you understand the rate of interest you will be charged and that you can comfortably afford the repayments.
Cars On Terms helps you get your car loan even you are a bankrupt, student or retiree. They are located in Brisbane, Queensland, Australia.