Useful Tips for Buying a Car after Bankruptcy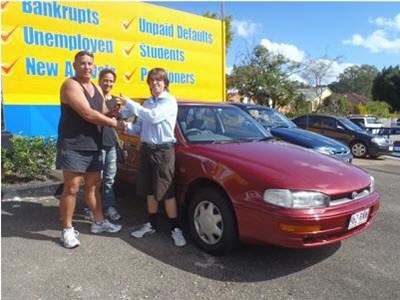 Soon after your bankruptcy period is discharged and you officially received a notice from court, you may need a vehicle. Buying a car requires an auto loan and you will look for the right option. It is true that many lenders are offering exciting facilities for lending a loan for customers with poor credit scores, but there are some core factors that you look after bankruptcy. Buying a car involves a few important aspects. Have a look a few tips about buying a car after bankruptcy.
Do not hurry:
No need to immediately respond to a first email, you received from lenders. Apply to several companies and wait for a right lender. You may be afraid that no one will give you a loan for a car but it's not a fact. Many lenders give loans and if you try to grab the first coming offer, you will be in trouble. Take your time and compare offers of various lenders that are offering their services. You can call auto loan lenders in your area and discuss your situation of credit score. You can compare their prices and interest rates they are offering. Many lenders offer a very high interest rate due to your bad credit score after bankruptcy. You have to convince them that you have a steady source of income and you will pay all the loan and try to reduce the interest rate. Never choose the first option, instead choose the right lender who is willing to offer lower interest rates.
Build your credit score:

A very good idea for getting a car loan is to first build your credit score. Due to a bad credit score, you were facing bankruptcy and now you are free from this situation. Instead of getting involved in same legal state again, you should build your credit score. You can use various techniques to increase your credit score. You can shop every month with a reasonable amount and get back all the money you have taken as a loan. You will receive good feedback and your credit score will be increased. A good credit score increases your chances of getting a loan and hence more chances of purchasing a car. Soon after bankruptcy, you should wait for a few months and even for a year or two so you can build your credit card score and then apply for a loan. The lender also offers favorable terms to those customers having good credit scores maintained.

Save some money:

When you plan to get a car after bankruptcy, you should wait for some time to save a good amount for purchasing a car. An initial down payment will save you from big interest rates and it will lower loan monthly payments. Save some amount for your car and pay it to lender in the first month. This will be very helpful to get a good car. Lenders will trust you more that you are a loyal customer and you will pay all loans on time. Show your bankruptcy discharge notice at time of deal so they can offer a better deal.
Cars On Terms helps you get your car loan even you are a bankrupt, student or retiree. They are located in Brisbane, Queensland, Australia.