What Happens After A Default Car Loan?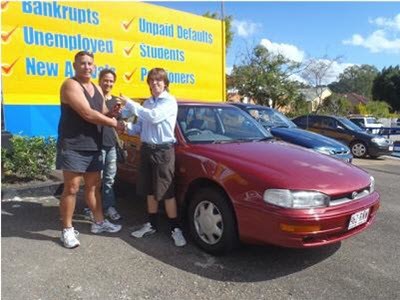 A default car finance might not be the most pleasant condition on earth. It occurs when you find that you are unable to pay a loan for your car. If you have a bad credit score or have been bankrupt in the recent past, chances are higher that you would make a default on your car loan. This is the reason why many traditional loan companies avoid dealing with you. They do not wish to take such amounts of risk. However, such a condition can occur with anyone, especially considering the economic slowdown and the higher number of job losses. No matter what the reason, you must know that default car finance is not always a good position and you should be aware of the consequences that follow. Read on to check the possibilities.
Refinancing- in case you do not have in-house car financing, the car dealers may show some interest in helping you avoid a default. This is because the dealers often get a small percentage of interest that you pay to the lender. As a result of this, they try to safeguard their own interests and help you in refinancing your car loans. This could be really helpful when you are not yet sure about your decision for a default. As the dealer first. They would likely have a good solution.
Your credit report- remember that any kind of auto loans that you take are recorded on your credit report. Default car finance can mean a significant impact on your credit report. It would be recorded in your history and can lower your score drastically. As a result of this, you would have a really hard time in finding another lender the next time you wish to buy a car. Remember, it would not be erased from your records for the next 7 years and its impact can last even longer.
Repossession- in case you were not able to relieve a refinancing offer from the lender or if you chose not to go for car refinancing because you cannot afford a loan at the moment, your car will be repossessed by the lender. Your down payment and all other payments made to the dealer will not be refunded. It is quite possible that you don't get a default car finance in Brisbane for a fairly long time. However, all your debt would be cleared and you would be free from the responsibility of the loan.
Cars On Terms helps you get your car loan even you are a bankrupt, student or retiree. They are located in Brisbane, Queensland, Australia.