Why Do People With Bad Credit Don't Get Finance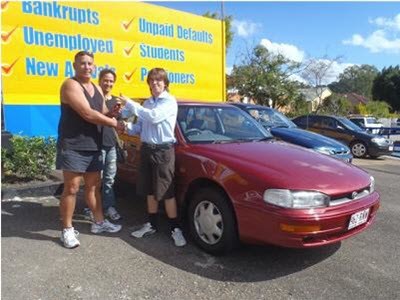 If you have recently been provided with a bad credit rating, you would have definitely been rejected by the car finance companies for a car loan. You must be wondering why this has happened to you as you already have a good income and can easily pay the loan off. Is your credit score really this important that it would put an end to all your credit granting efforts? The answer to this is: yes. If you are looking for credit from the traditional finance companies then you credit score would play a decisive role in getting you an approval. The good news is that there are many car dealerships that will be providing you bad credit car finance and that too at an amazing rate of interest. However, you still need to understand how credit works.

The credit score that has been printed on your credit report is a figure that has been arrived upon by the major credit agencies after carefully scrutinizing all your past credit records. They would be checking the types of loans that you had taken previously, how you paid them back, if you were late in your payments or if you have some unpaid loans. They would also be checking whether you have faced foreclosure or bankruptcy in the past. After keeping all these factors in focus, they would be using their own formulas to decide your credit score. If your credit score is low, you probably have some slow paying loans that have become a huge liability on your shoulders. It is quite possible that you made some huge financial mistakes in the past which are taking a toll on your credit rating now. A traditional finance agency looks into all these factors but a bad credit dealership providing bad credit car finance doesn't do the same.

The traditional car finance companies believe that a person who has a lower credit score or a bad credit rating is a part of the high risk group. This means that the companies believe that the chances of repayment of the loan are very less and it would become a bad debt for them. Therefore, they avoid providing loans to such individuals. This helps them in safeguarding their finances. You can go to the car dealerships providing bad credit car finance in order to get some good options for yourself.
Cars On Terms helps you get your car loan even you are a bankrupt, student or retiree. They are located in Brisbane, Queensland, Australia.